ICO benefits from AIB Community Fund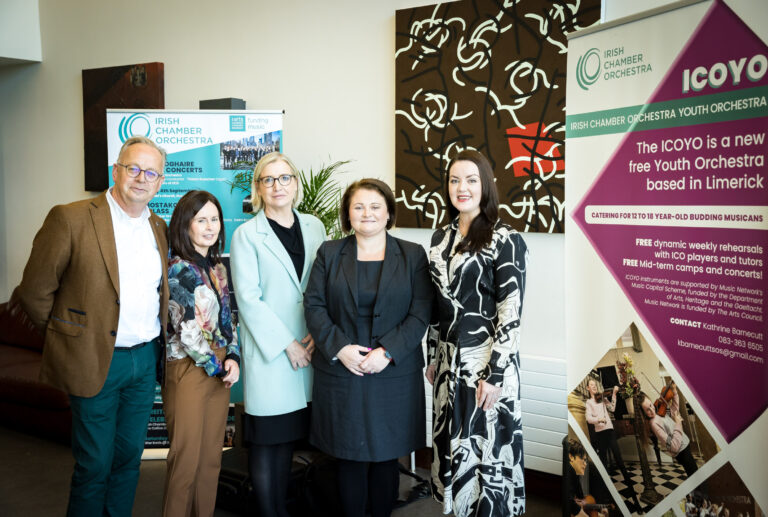 Earlier this year, AIB launched the first €1 Million Community Fund, inviting its customers and the wider public, as well as the bank's employees to nominate causes that matter most to them and their communities. The charities which received the most nominations received funding.
Over 70 charities in communities across Ireland receive funding as part of the initiative, with Irish Chamber Orchestra being chosen as one.
Nominated by AIB employees in Limerick, Irish Chamber Orchestra receives €6,500 from the fund in 2022. This funding will support ICO's innovative educational projects, Sing Out With Strings and Irish Chamber Orchestra Youth Orchestra.
CEO Gerard Keenan added, "We are committed to harnessing the transformative power of music to support the next generation of budding young musicians and this allocation of funds will enhance our work in this area.
Using music making as a developmental tool, we help young people reach their full potential through our free, empowering and socially inclusive music education initiatives, Sing Out With Strings (SOWS) and Irish Chamber Orchestra Youth Orchestra (ICOYO). We also provide an online teaching resource, Sing Out With Strings Online, offering children worldwide free access to music education. We are grateful for this recognition of our work in the community and wish to thank AIB for their support".
This content was originally published here.